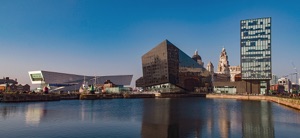 Tuesday, 16 February 2021
Retractable, on-demand power units from Pop Up Power Supplies® will provide power connectivity to maximise the functionality, flexibility and appeal of the outdoor spaces on Liverpool John Moores University's new £64m Copperas Hill campus.
The 36,000 sq. m development in the heart of Liverpool is situated at the entrance to the Knowledge Quarter, close to...